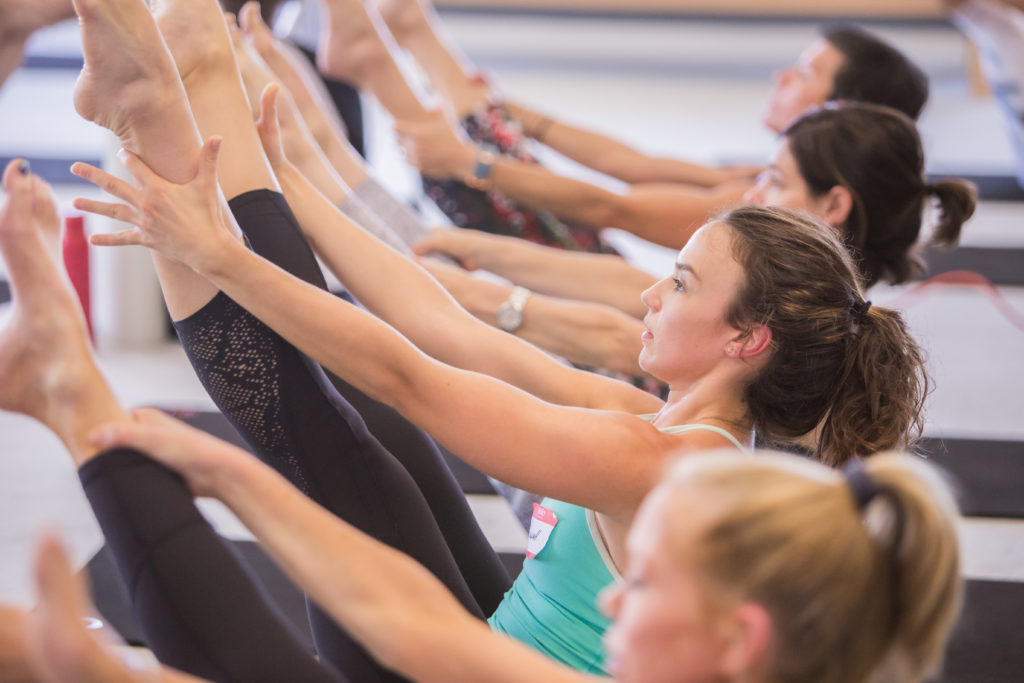 Module 1 of Mat Intensive
(this workshop is recognized by the DPV and PVA as continuing education)
Fluent transitions from one exercise to the other and the choreography/variations of individual exercises are the essentials of a mat class. Flow is one of the ten principles from Joseph Pilates and therefore of a BASI mat class. The structuring of a class according to the BASI Block System offers a great support in terms of methodology and anatomy, gives the class a clear structure and at the same time provides flexibility.
With the aspect of flow, concentration can be maintained throughout the whole class and unnecessary breaks can be avoided.
A clear structure and clear transitions enable the instructor to conduct larger groups and to manage different levels and at the same time giving each participant a secure and responsible guidance. The challenge of instructing beginners and maintaining the flow at the same time will be discussed as well.
After a short theory section, the focus of this workshop is on the mat work repertoire and developing variations and transitions. The day will be concluded with a BASI mat class.
This workshop is for Pilates trainers in education and certified Pilates trainers and corresponds to module 3 from our 3-day block "Mat Intensive". "Mat Intensive" consists of a total of 24 teaching units and can be booked, among other things, for the post-qualification for recognition according to the guidelines of § 20 SBG V in Germany. To find out whether participation in the additional blocks is sufficient as a post-qualification for your previous certificate, please contact the central examination office (Zentrale Prüfstelle Prävention) directly.
Application and further information about our 3 day "Mat Intensive" program and the workshops  "Mat with props" and
"Teaching methodology – verbal and tactile Cueing":