WELCOME TO BASI® Pilates
BASI® Philosophy

The BASI story, as told by Rael Isacowitz:
In 1989 I recognized the explosive growth the Pilates industry was about to experience. Joseph Pilates had developed his exercise method many years before, but this was different. I felt a surge of interest in this forward-thinking method with its emphasis on core strength, functional movement, body alignment, and the mind-body connection.
I saw the need for a structured Pilates teacher training program. Until then, most people, including myself, were trained as apprentices, but the growing demand for Pilates teachers made that impractical.
I knew that without proper Pilates teacher training programs we would not maintain the integrity of the Pilates Method.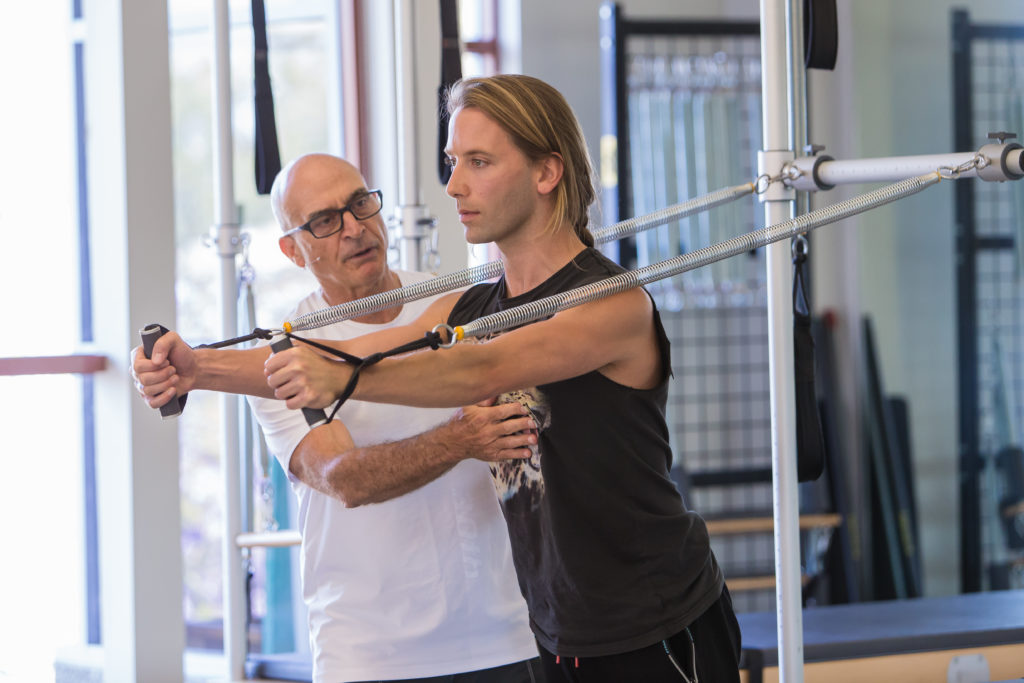 At the Wingate Institute of Physical Education in Israel I had taught potential teachers and done curriculum and program development. I had danced for many years and completed my Master's Degree in Dance Studies (1986). I was also an athlete and practiced yoga since my early teens.
Given my experience in Pilates, my teaching credentials, and requests from people to train them, I channelled my passion for Pilates into creating my first Pilates teacher training course. BASI Pilates was born. It is now an industry leader in Pilates teacher training.
At BASI Pilates, we honor Pilates history and the legacy handed down by Joseph Pilates by providing our students with a solid foundation in all aspects of the Pilates Method. As such, the entire original repertoire is addressed and all equipment is studied.
We also combine respect for history and tradition with openness to scientific and technological advances. This openness has produced the BASI Block System, the F2 System, BASI Interactive, and many other innovations that organically supplement the pioneering work of Joseph Pilates.
BASI stands for excellence and professionalism. Adhering to these concepts, we continue the work of Joseph Pilates and ensure the growth and success of our students.
Please also visit our webpage with an overview of our BASI Pilates Teacher Training Courses