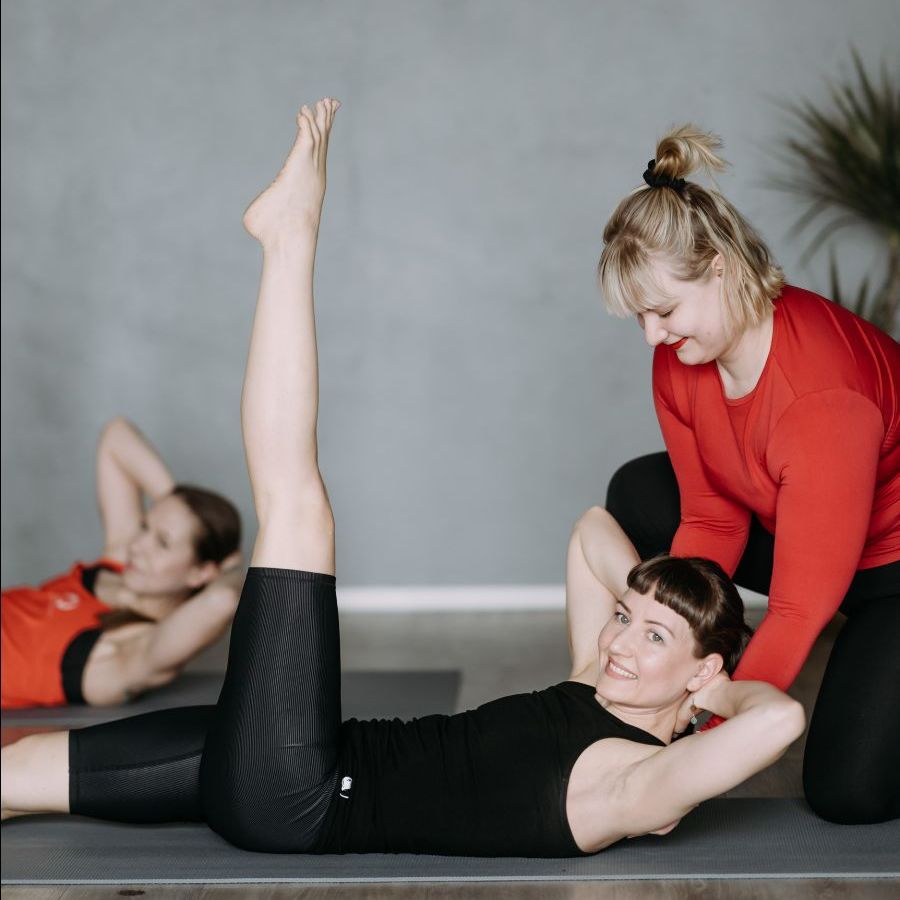 This course focuses on one of the main teaching tools: Cueing
Cueing means communication and is an integrate part of a good session. Communication means skill/expertise: the information must be transferred, understood and integrated within milli seconds to achieve the goal. Good Cueing should be the base of each class.
In this course we related directly to the Pilates method we will mainly concentrate on verbal and tactile cueing and practice on and with each other. Because most then anything cueing needs experience.
Dates Turku:
Date: Sunday November 26th 2023
Time: 10:00-16.30 (Finnish time) (incl. break)
Lecturer: Hanna Manninen & Leena Syrjälä
Online participation is also possible!
Course language: Finnish (bilingually Finnish/English offered on request)
Location:
BASI Pilates Academy Turku
Eerikinkatu 17,
20100 Turku
Price: 170 €  1 day  (500 € if you register for all 3 days of Mat intensive)
Application here
Further information about our 3 day "Mat Intensive" program and the workshops "Flow in a matclass" and "Mat with props":