Lecturers
"Learn from the Leaders Munich 2021"
Rael Isacowitz, NCPT, holds a Bachelor of Education and teaching credentials from the Wingate Institute, Israel and a Master of Arts in Dance from the University of Surrey, England. He has been practicing Pilates for over four decades and is recognized internationally as an expert in the field. In 1989, Rael founded BASI Pilates (Body Arts and Science International), a comprehensive Pilates education organization spanning the globe. He spearheaded the development of BASI Interactive (formerly Pilates Interactive), the one-of-a-kind e-learning software and designed the concepts for BASI Systems Pilates equipment. Rael has authored two best-selling books, Pilates and Pilates Anatomy (Human Kinetics); the latter co-authored with Karen Clippinger, plus multiple professional workbooks, webinars and DVD's. Rael is part of the great legacy of Pilates teachers and mentors. He has studied and taught with luminaries of the Pilates world including several of the Pilates elders, first-generation teachers. His contributions to Pilates as a teacher, author and innovator are recognized and respected throughout the Pilates industry. Creativity and energy suffuse Rael's work. His passion for the art of Pilates is well known as is the unique athleticism he brings to the method – a synthesis of body, mind, and spirit.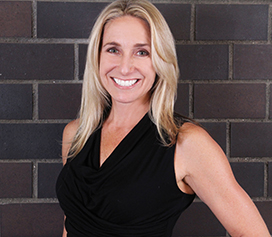 Samantha Wood is a licensed physical therapist since 1997, PMA Certified Pilates Instructor, Yoga Alliance certified teacher, and an international educator and Associate Faculty member for BASI Pilates®. She has an MBA from USC and is the owner of The Cypress Center in Pacific Palisades, CA where Pilates is integrated with physical therapy for people of all ages and abilities. Samantha's clinical expertise includes Pilates-based rehabilitation, yoga therapy, orthopedics, sports therapy, and functional rehabilitation. She began her career in sports medicine as a student athletic trainer at USC. Since then, she has worked with many celebrities and professional athletes. While at HealthSouth in Arizona, she was the PT for the Phoenix Suns, Phoenix Coyotes, Phoenix Mercury, and Arizona Rattlers. Recently, Samantha had the unique opportunity to travel across the USA as the PT for the EAS Unstoppable Tour,a 30-sport, 30-city, 30-day journey.
Samantha began her Pilates studies in 2001 with Rael Isacowitz and over the years since has attended many of Rael's advanced courses, including the prestigious Mentor and Master Programs. She is passionate about Pilates and how it can enhance healing in injured clients and enjoys sharing her knowledge and experience with others. Besides teaching courses and workshops around the world, Samantha oversees all post-teacher training educational activities for BASI Pilates in her role as Director of Advanced Education.
Jessie Lee is of Danish/English nationality. She is a former ballet dancer educated at the Royal Danish Ballet. She has danced with English National Ballet, Hamburg Ballet, and Royal Danish Ballet.
Jessie is a fully certified Pilates instructor with Alan Herdman Pilates Studios, London since 1996. She is also a certified Gyrotonic® and Gyrokinesis® instructor since 2000 and 2003. In 2010 she passed the certification program from Balanced Body "Passing the torch Mentorship program" with Master Pilates instructor Elizabeth Larkam.
Owner of Copenhagen Pilates Studio since 2000, where she teaches Pilates and Gyrotonic® Jessie is part of the Health team at the Royal Danish Ballet and teaches the dancers Pilates at the Royal Danish Ballet Pilates studio.
Jessie has since 1987 gained extensive knowledge and experience with Pilates and rehabilitation through her own experience as a dancer with injuries. She teaches people from all walks of life, ranging from elite athletes and dancers, to clients with rehabilitation issues and anybody who wishes to improve their health and movement.
She is passionate about integrating Pilates in different exercise programs and teaching the diversity and adaptability of Pilates. This led to a collaboration with the main hospital in Copenhagen, where she in 2010 founded "Danish Wounded Warriors Project" together with ballet dancer Josee Bowman and supported by Royal Danish Ballet Foundation. A voluntary program that helps rehabilitate injured Soldiers returning from Afghanistan. She was awarded the medal of honor from the Danish society of Military Medicine in 2010 and The Anders Lassen award in 2012 for her humanitarian efforts in rehabilitating the wounded soldiers.
Since 2012 she is one of the pioneers of "Heroes in Motion" which is an international program supported by the Pilates Method Alliance. The program provides support and inspiration for Pilates instructors who wish to use Pilates in rehabilitating clients with multiple injuries.
Jessie is also an author of a Pilates and Nutrition book published in Denmark 2008, and has lectured on Pilates and its application in rehabilitation programs at symposiums and international conferences including: Pilates Method Alliance Conference in 2011 and 12th Effort Orthopedic Congress in Denmark.
Natascha Eyber, who was accredited by BASI® in 2003, under the direction of Rael, holds the BASI® Pilates license for Germany, Austria, Switzerland and Scandinavia. She joined the BASI® Faculty in 2006, and was entitled as principal faculty in 2019.
Natascha was educated and worked as a ballet dancer and teacher, and has wide experience in training professional dancers. She was the resident director of Disney's "Beauty and the Beast" and worked as director and choreographer for musical, events and opera.
Since 2002, Natascha has dedicated herself to education. She was a faculty member at the SEAD contemporary dance school in Salzburg until 2009, teaching ballet and instructing dance students as well as outside clients in the Pilates method. In 2009 she founded the Pilates House in Munich, the headquarters of BASI® Pilates for Germany, Austria, Switzerland and Scandinavia. Besides her intensive studies with Rael and completing his advanced educational program "Ultimate Pilates", she has studied with Karen Clippinger, Alan Herdman, Deborah Lessen and other well-known teachers in the field.
Her main interest lies in the biomechanics of the human body and the influence of gravity. Her focus is discovering and correcting muscular imbalances of clients and teaching them economic and functional movement. Since a few years she also works with clients suffering from handicaps and helps them with Pilates to enhance their physical possibilities and with that improving their quality of life.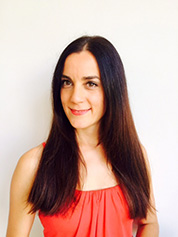 Mariam Younossi was born into the field of dance and theater. Coming from this background it was just natural to turn into a ballet dancer.
She was introduced to pilates after a foot surgery in an early stage of her dance career and never stopped practicing because she felt the method kept her free of further major injuries.
While still an active dancer she took her first education course with Polestar Pilates in 2002 and started teaching at Polestar Pilates headquarter in Cologne / Germany occasionally. When she quit dancing in 2005 she continued her education and took another course with Pilates Bodymotion / Germany for whom she started working at their Studio in Cologne and also taught courses and presented at conventions in Germany / Switzerland and Austria until 2012.
Always eager to learn more she has attended workshops with Michele Larsson, Elisabeth Larkam, Bob Liekens, Brent Anderson, Marie José Blom, Eric Franklin and many more.
In 2012 she took the first ever ProBridge course with Rael Isacowitz in Costa Mesa. Since then her approach of teaching has significantly changed. She feels very fortunate to have experienced the depths and precision of the Basi work and is excited to be part of the international Basi faculty team since 2015. She has been teaching courses in Germany, Austria, Switzerland, Turkey, Scandinavia and Italy.
Mariam is also a Reiki Master since 2006
Maria Sylla earned her degree as an educator of ballet and contemporary dance in 2004. She worked as a professional dancer in several ballet and contemporary dance companies in Greece. She also holds a bachelor and a master degree in Pure Mathematics from the University of Athens.
She met Rael Isacowitz (a great inspiration for her) in Athens in 2009, fell in love with the BASI Pilates approach, and she immediately took the BASI course. A strong believer in on going education, passionate about the art of movement, and always a student, Maria has studied and taken workshops from many pilates teachers from all over the world in Greece,abroad  and at the headquarters of BASI in Costa Mesa.
She has been teaching privates, semi-private pilates sessions, mat classes, and barre à terre classes in Holmes Place Athens since 2009.
She is delighted to be invited to join the BASI faculty in 2013 and really proud to be part of the BASI family.She has travelled extensively in many countries teaching for BASI.She is a senior faculty member.
She also had the honor and privilege to assist Rael Isacowitz  in Mentor and Master programs.