Dozenten
"Learn from the Leaders"
Rael Isacowitz, NCPT, holds a Bachelor of Education and teaching credentials from the Wingate Institute, Israel and a Master of Arts in Dance from the University of Surrey, England. He has been practicing Pilates for over four decades and is recognized internationally as an expert in the field. In 1989, Rael founded BASI Pilates (Body Arts and Science International), a comprehensive Pilates education organization spanning the globe. He spearheaded the development of BASI Interactive (formerly Pilates Interactive), the one-of-a-kind e-learning software and designed the concepts for BASI Systems Pilates equipment. Rael has authored two best-selling books, Pilates and Pilates Anatomy (Human Kinetics); the latter co-authored with Karen Clippinger, plus multiple professional workbooks, webinars and DVD's. Rael is part of the great legacy of Pilates teachers and mentors. He has studied and taught with luminaries of the Pilates world including several of the Pilates elders, first-generation teachers. His contributions to Pilates as a teacher, author and innovator are recognized and respected throughout the Pilates industry. Creativity and energy suffuse Rael's work. His passion for the art of Pilates is well known as is the unique athleticism he brings to the method – a synthesis of body, mind, and spirit.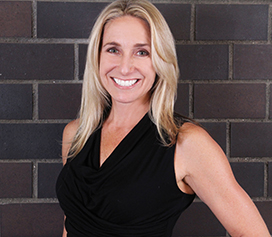 Samantha Wood is a licensed physical therapist since 1997, PMA Certified Pilates Instructor, Yoga Alliance certified teacher, and an international educator and Associate Faculty member for BASI Pilates®. She has an MBA from USC and is the owner of The Cypress Center in Pacific Palisades, CA where Pilates is integrated with physical therapy for people of all ages and abilities. Samantha's clinical expertise includes Pilates-based rehabilitation, yoga therapy, orthopedics, sports therapy, and functional rehabilitation. She began her career in sports medicine as a student athletic trainer at USC. Since then, she has worked with many celebrities and professional athletes. While at HealthSouth in Arizona, she was the PT for the Phoenix Suns, Phoenix Coyotes, Phoenix Mercury, and Arizona Rattlers. Recently, Samantha had the unique opportunity to travel across the USA as the PT for the EAS Unstoppable Tour,a 30-sport, 30-city, 30-day journey.
Samantha began her Pilates studies in 2001 with Rael Isacowitz and over the years since has attended many of Rael's advanced courses, including the prestigious Mentor and Master Programs. She is passionate about Pilates and how it can enhance healing in injured clients and enjoys sharing her knowledge and experience with others. Besides teaching courses and workshops around the world, Samantha oversees all post-teacher training educational activities for BASI Pilates in her role as Director of Advanced Education.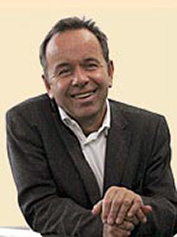 Dr. Andry Vleeming co-founded the research group locomotor system at the Medical Faculty, Erasmus University, Rotterdam, Netherlands in 1981. He started the Spine & Joint Rehabilitation hospital in Rotterdam in 1996 and is the Chairman of the World Congress of Low Back and Pelvic Pain, organized every three years over a period of 27 years.
Presently Dr Vleeming is a Professor at Ghent Medical University, Belgium and The New England Medical School, Maine, USA. He has authored and collaborated on many publications, especially on the clinical anatomy of the lumbar spine and the pelvic region in international peer reviewed journals. In recent years he participated in the development of the European Guidelines on Lumbopelvic Pain.
He is author of many clinical books on non-operative orthopedic medicine, including the book, 'Movement, stability and low back pain' in cooperation with national and international experts. Dr. Vleeming has been teaching clinical anatomy in many countries and Universities, especially emphasizing the role of clinical anatomical knowledge to influence a better outcome of treating spinal and pelvic patients.
Jessie Lee is of Danish/English nationality. She is a former ballet dancer educated at the Royal Danish Ballet. She has danced with English National Ballet, Hamburg Ballet, and Royal Danish Ballet.
Jessie is a fully certified Pilates instructor with Alan Herdman Pilates Studios, London since 1996. She is also a certified Gyrotonic® and Gyrokinesis® instructor since 2000 and 2003. In 2010 she passed the certification program from Balanced Body "Passing the torch Mentorship program" with Master Pilates instructor Elizabeth Larkam.
Owner of Copenhagen Pilates Studio since 2000, where she teaches Pilates and Gyrotonic® Jessie is part of the Health team at the Royal Danish Ballet and teaches the dancers Pilates at the Royal Danish Ballet Pilates studio.
Jessie has since 1987 gained extensive knowledge and experience with Pilates and rehabilitation through her own experience as a dancer with injuries. She teaches people from all walks of life, ranging from elite athletes and dancers, to clients with rehabilitation issues and anybody who wishes to improve their health and movement.
She is passionate about integrating Pilates in different exercise programs and teaching the diversity and adaptability of Pilates. This led to a collaboration with the main hospital in Copenhagen, where she in 2010 founded "Danish Wounded Warriors Project" together with ballet dancer Josee Bowman and supported by Royal Danish Ballet Foundation. A voluntary program that helps rehabilitate injured Soldiers returning from Afghanistan. She was awarded the medal of honor from the Danish society of Military Medicine in 2010 and The Anders Lassen award in 2012 for her humanitarian efforts in rehabilitating the wounded soldiers.
Since 2012 she is one of the pioneers of "Heroes in Motion" which is an international program supported by the Pilates Method Alliance. The program provides support and inspiration for Pilates instructors who wish to use Pilates in rehabilitating clients with multiple injuries.
Jessie is also an author of a Pilates and Nutrition book published in Denmark 2008, and has lectured on Pilates and its application in rehabilitation programs at symposiums and international conferences including: Pilates Method Alliance Conference in 2011 and 12th Effort Orthopedic Congress in Denmark.
Natascha Eyber, who was accredited by BASI® in 2003, under the direction of Rael, holds the BASI® Pilates license for Germany, Austria, Switzerland and Scandinavia. She joined the BASI® Faculty in 2006, and was entitled as principal faculty in 2019.
Natascha was educated and worked as a ballet dancer and teacher, and has wide experience in training professional dancers. She was the resident director of Disney's "Beauty and the Beast" and worked as director and choreographer for musical, events and opera.
Since 2002, Natascha has dedicated herself to education. She was a faculty member at the SEAD contemporary dance school in Salzburg until 2009, teaching ballet and instructing dance students as well as outside clients in the Pilates method. In 2009 she founded the Pilates House in Munich, the headquarters of BASI® Pilates for Germany, Austria, Switzerland and Scandinavia. Besides her intensive studies with Rael and completing his advanced educational program "Ultimate Pilates", she has studied with Karen Clippinger, Alan Herdman, Deborah Lessen and other well-known teachers in the field.
Her main interest lies in the biomechanics of the human body and the influence of gravity. Her focus is discovering and correcting muscular imbalances of clients and teaching them economic and functional movement. Since a few years she also works with clients suffering from handicaps and helps them with Pilates to enhance their physical possibilities and with that improving their quality of life.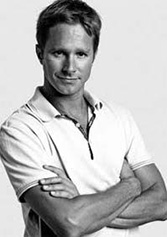 Fabio Caracci was born in Rome and graduated as a ballet dancer from the Rome Opera House school. He had an extensive dance career performing with prestigious ballet companies including English National Ballet, Les Ballets des Montecarlo, Aterballetto and Theater Basel. The practise of Pilates has been his main tool to improve dance technique and prevent injuries and found in the BASI principles a fulfilling and rewarding continuity for his professional life.
In 2010 he completed the CTTC with Natascha Eyber and continued his BASI education attending various workshops and certificate courses from Rael Isacowitz and several BASI Faculties.
Fabio holds education degrees in dance pedagogy from the French Ministry of Culture and in sports from the Ministry of Sports and Health. He is a guest teacher for several Dance Conservatoires and Sports Federations for Pilates methodology, anatomy , analysis of functional movement , and dance pedagogy.
Since April 2017 he is a member of the BASI faculty team.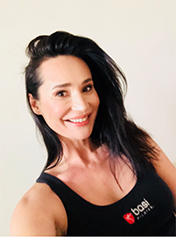 Elena Malcı was born in Belarus. She is a graduate of Belarus University in the Faculty of Law. She met Pilates through Cengizhan Ucgun due to some complications she had in her lumbar spine during the birth of her second child. Her focus dramatically shifted to Pilates after the two surgeries she had. She realised the healing power of pilates in both mind and body. In 2013, she completed Body Art and Science International CTTC in Istanbul. As she continued to explore and research her passion, she founded E'line BASI Host studio in Izmir, Turkey. She is also a registered Yoga teacher and a Family constellation therapist.
A visionary and activist for positive change, Vivi loves to share the way of Abhaya Yoga, Zen Meditation, and BASI Pilates, as a way to uplift people from all over the world. Having worked in California for over 20 years, mostly as a filmmaker, she returned to Greece in 2004 with a strong impetus to inspire and create enlightened communities. Amidst the Greek economic crisis, Vivi and her beloved husband, Eraj, have managed to create successfully: NYSY Academy for Yoga and BASI Pilates, and Avocado Vegetarian Café—two bright centers in the heart of Athens. Recently they completed another life long dream, building Zen Rocks, a stunningly beautiful retreat center in Mani/Southern Greece, dedicated to re-building human potential through the healing practices of Zen meditation, Yoga, Pilates, nutrition, and restorative living.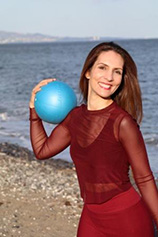 Debora Taddei, who is of Italian origin and born in Ireland, now BASI Pilates Faculty, has more than ten years experience helping people to improve their lives with Pilates, in her studio in Marbella, Spain. In 2004 she graduated as a Physical Therapist in the European University of Madrid (UEM) a career that has helped her to apply her therapeutic knowledge to Pilates in a profound and efficient manner.
Before embarking in the Pilates world, Debora had qualified as a professional Spanish and flamenco dancer in the Spanish Dance Conservatory of Granada (1991- 2000) . It was thanks to one of the teachers there that recommended her to do Pilates to correct a small spinal imbalance that she engaged with this method, that would completely change her life, both during her 9 years of Spanish dance school and her professional future.
Sara Canini has been working as a Pilates instructor since 2007 following her accreditation by BASI Pilates. In addition, Sara is a graduate of SEAD, Salzburg's prestigious contemporary dance academy. Following completion of her education at SEAD, Sara moved to Vienna securing work as a professional freelance dancer with various companies across Europe. In 2008, Sara began working in the Pilates Akademie directed by Barbara May. In 2013 Sara opened her Pilates Atelier in Vienna where she teaches privates and groups classes for all levels also with the Pilates apparatus. Sara's passion and curiosity about learning and making new experiences brings her constantly to meet new people, with whom she shares information and knowledge. Sara regularly attends classes and workshops led by renowned instructors such as Rael Isacowitz, Alan Herdman, Gordon Thompson, Barbara Mayr and of course with all the great BASI Pilates faculty and teachers. Sara was pleased to join the BASI faculty in 2012.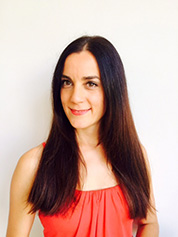 Mariam Younossi was born into the field of dance and theater. Coming from this background it was just natural to turn into a ballet dancer.
She was introduced to pilates after a foot surgery in an early stage of her dance career and never stopped practicing because she felt the method kept her free of further major injuries.
While still an active dancer she took her first education course with Polestar Pilates in 2002 and started teaching at Polestar Pilates headquarter in Cologne / Germany occasionally. When she quit dancing in 2005 she continued her education and took another course with Pilates Bodymotion / Germany for whom she started working at their Studio in Cologne and also taught courses and presented at conventions in Germany / Switzerland and Austria until 2012.
Always eager to learn more she has attended workshops with Michele Larsson, Elisabeth Larkam, Bob Liekens, Brent Anderson, Marie José Blom, Eric Franklin and many more.
In 2012 she took the first ever ProBridge course with Rael Isacowitz in Costa Mesa. Since then her approach of teaching has significantly changed. She feels very fortunate to have experienced the depths and precision of the Basi work and is excited to be part of the international Basi faculty team since 2015. She has been teaching courses in Germany, Austria, Switzerland, Turkey, Scandinavia and Italy.
Mariam is also a Reiki Master since 2006