LEGACY PROGRAM – MASTER I
with Rael Isacowitz
 Certificate Course

This program is the second phase of the "Legacy Program". Created and taught by Rael Isacowitz.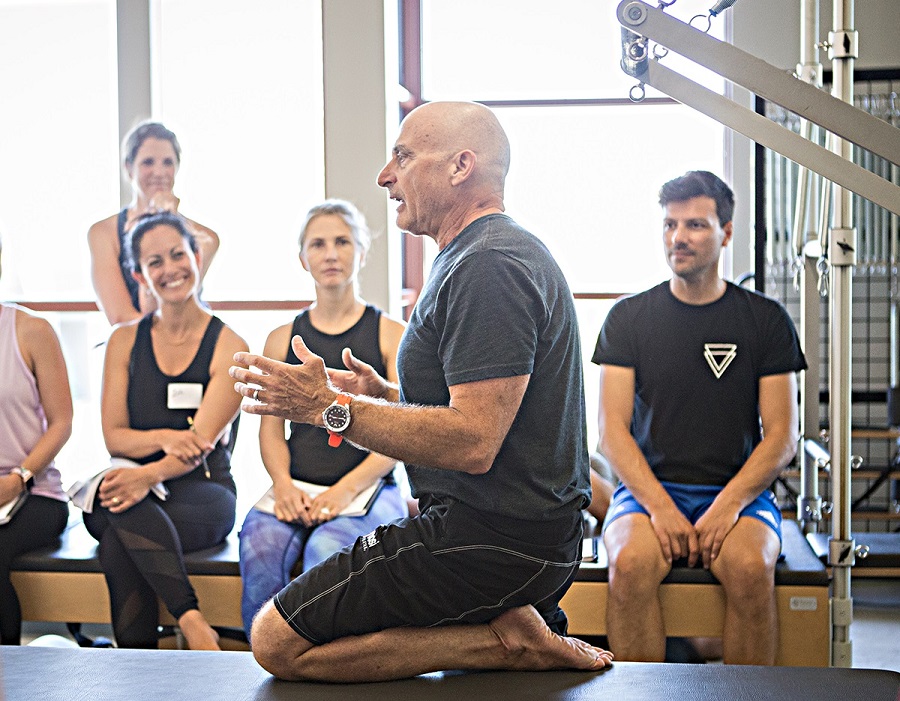 September 26th – 28th, 2021 (3 days) in Germering (Munich), Germany
PLEASE NOTE THE TIME CHANGES!!
Sunday, 26th of September 2021:
12:00-13:00: Registration
13:30- 20:30 Uhr: Master I, Day 1 (incl. 1 hour break)
Monday, 27th of Septmeber 2021:
11:00-13.00: Review Day 1 (additional offer)
13:30- 20:30 Uhr: Master I, Day 2 (incl. 1 hour break)
Tuesday, 28th of September 2021:
08:30 – 09:30: Review Day 2 (additional offer)
10:00 -17:00: Master I, Day 3 (incl. 1 hour break)
17:00-18:00: Review Day 3 (additional offer)
Tuition:  1190,- Euro  (including a Full Color Course Guidebook)
Prerequisites: completion of the BASI Mentor Program
SOLD OUT!!!
Place: Stadthalle Germering ( Landsberger Str. 39 D-82110 Germering)
The second phase of the Legacy Program continues the journey with Rael as he draws further attention to teaching, cueing and progression. The primary thrust is the in-depth exploration of master level repertoire that has seldom been part of any formal comprehensive teacher-training program. This is a 3-day learning experience that includes 18 hours of instruction and learning.